When choosing the perfect bike for our adventures, the eternal debate between mountain bikes and cruisers often leaves us pondering. Both options offer unique advantages and cater to different riding preferences, but deciding which reigns supreme can be challenging.
In this article, we explore the attributes of both mountain bikes and cruisers, aiming to provide you with a clear understanding of their strengths and help you make an informed decision.
So, join us as we unravel the mysteries behind these two magnificent cycling companions.
Terrain
Mountain Bike
Mountain bikes are designed to handle rough terrains and are built to withstand the challenges of off-road trails. They feature rugged frames, wide and knobby tires, and firm suspension systems that absorb shocks and bumps. This makes them highly versatile and suitable for tackling steep hills, rocky surfaces, and uneven trails. Whether venturing into the wilderness or exploring mountainous regions, a mountain bike is the perfect companion for outdoor enthusiasts seeking thrilling off-road adventures.
Cruiser Bike
On the other hand, cruiser bikes are better suited for smooth and flat terrains, such as paved roads, beachside pathways, or urban environments. Their design focuses on comfort and leisure rather than off-road capabilities. With their sweeping handlebars, wide saddles, and balloon tires, cruiser bikes offer a relaxed and upright riding position, allowing riders to enjoy scenic views leisurely. While they might not excel on rugged terrains, they are ideal for casual rides along the coast or suburban neighborhoods.
Riding Style
Mountain Bike
Mountain bikes are designed for more aggressive and adventurous riding styles. Whether conquering steep descents or maneuvering through technical trails, their sturdy build and responsive handling make them the go-to choice for thrill-seeking riders. These bikes are also well-suited for tricks and jumps at bike parks or dirt jumps. With their wider handlebars and responsive brakes, mountain bikes allow for greater control and maneuverability, enabling riders to tackle challenging terrains confidently and precisely.
Cruiser Bike
Cruiser bikes, conversely, cater to a more relaxed and laid-back riding style. They are perfect for riders prioritizing comfort and leisure over speed and technical maneuvers. Cruiser bikes encourage a casual and carefree approach to cycling with their comfortable seating position and smooth ride. Whether cruising along the beach or strolling through your neighborhood, a cruiser bike provides a relaxed and enjoyable cycling experience.
Speed and Efficiency
Mountain Bike
Mountain bikes are engineered for off-road performance rather than speed on smooth surfaces. Due to the knobby tires and sturdy suspension, they tend to be slower on paved roads or flat terrains. However, when it comes to conquering challenging terrains, mountain bikes excel. Their sturdy build and low gearing allow riders to tackle steep inclines or rough trails easily. So, while speed may not be their most significant asset, mountain bikes offer unparalleled efficiency and power on off-road adventures.
Cruiser Bike
Cruiser bikes, while not built for speed, have a more efficient design for urban or leisurely rides. They feature a more upright riding position, which reduces wind resistance and allows riders to maintain a comfortable and relatively fast-paced ride. Although they may not match the speed of a road bike or a mountain bike on off-road trails, cruiser bikes can still deliver a smooth and efficient ride on flat terrains.
Comfort
Mountain Bike
Regarding comfort, mountain bikes prioritize performance and durability over plush seating. While they may not offer the same level of comfort as cruiser bikes, mountain bikes have features that enhance the overall riding experience. For instance, their suspension systems absorb shocks and vibrations, cushioning the rider from rough terrains. Additionally, mountain bikes often feature ergonomic grips and adjustable seats, allowing riders to find a comfortable riding position during long rides. So, while comfort may not be their primary focus, mountain bikes ensure a relatively comfortable ride through challenging trails.
Cruiser Bike
Cruiser bikes are renowned for their exceptional comfort. Designed with relaxed riding in mind, these bikes feature wide saddles that provide excellent cushioning and support throughout the ride. The upright riding position reduces strain on the back and shoulders, making cruiser bikes a comfortable choice for leisurely rides. Furthermore, many cruiser bikes have added features like padded seats, fenders to protect from splashes, and even built-in cup holders, allowing riders to enjoy a smooth and comfortable experience while soaking in the scenery.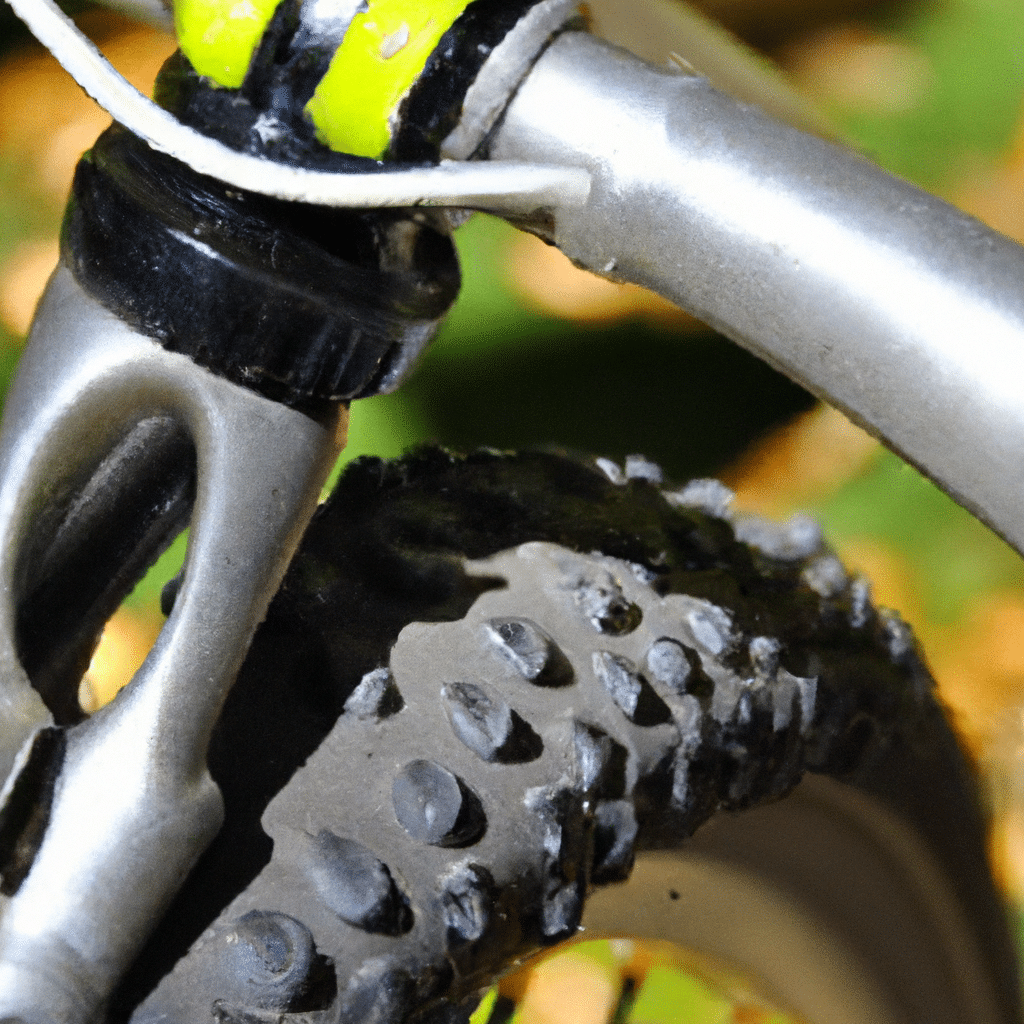 Maneuverability
Mountain Bike
Mountain bikes are highly maneuverable, allowing riders to navigate through challenging terrains with precision and control. Their responsive steering and wide handlebars allow riders to make sharp turns and rapid adjustments, which is crucial for tackling tricky obstacles and tight corners. Furthermore, the lightweight build of some mountain bikes enhances maneuverability, enabling riders to navigate the twists and turns of mountain trails effortlessly.
Cruiser Bike
Cruiser bikes, while offering a comfortable and relaxed ride, may lack the same level of maneuverability as mountain bikes. Their wide handlebars and relaxed geometry make them more suited for casual, easy-going rides rather than technical ones. While they may not excel at sharp turns or quick maneuvers, cruiser bikes provide stability and a smooth ride for leisurely cruising along bike paths or city streets.
Suspension
Mountain Bike
Mountain bikes have various suspension systems to absorb shocks and vibrations on rough terrains. Complete suspension mountain bikes feature front and rear suspension, providing maximum comfort and control on challenging trails. On the other hand, Hardtail mountain bikes only have a suspension fork in the front. While they may not offer the same level of shock absorption as complete suspension bikes, hardtails are lighter and more efficient for smoother and less demanding terrains.
Cruiser Bike
Cruiser bikes, typically designed for smooth and flat terrains, do not require suspension systems to the same extent as mountain bikes. Their broad, balloon-like tires and comfortable seating position provide a cushioned and smooth ride on paved roads and even moderately uneven surfaces. However, some cruiser bikes may incorporate a front suspension fork to enhance comfort further and absorb small bumps during rides.
Fitness and Health Benefits
Mountain Bike
Mountain biking is an excellent form of cardiovascular exercise with numerous health benefits. The rigorous nature of riding off-road trails engages multiple muscle groups, including the legs, core, and upper body, contributing to improved overall fitness and strength. Uphill climbs and technical descents demand endurance, balance, and coordination, resulting in increased cardiovascular endurance and improved reflexes. Additionally, mountain biking in natural settings boosts mental health by reducing stress levels and enhancing overall well-being.
Cruiser Bike
While cruiser bikes may not offer the same physical exertion and intensity as mountain biking, they still provide health benefits, especially for those seeking a more relaxed exercise. Riding a cruiser bike is a low-impact activity that promotes cardiovascular fitness, even at a more leisurely pace. Furthermore, gentle pedaling helps strengthen leg muscles and improve joint mobility. The laid-back nature of cruiser biking also provides a sense of relaxation and stress relief, contributing to mental well-being.
Cost
Mountain Bike
Regarding cost, mountain bikes tend to be more expensive than cruiser bikes. The advanced technology and rugged components required to withstand off-road trails often come at a higher price tag. Depending on the features and build quality, mountain bikes can range from a few hundred to several thousand dollars. However, with the multitude of options available, there are mountain bikes to suit various budgets and skill levels.
Cruiser Bike
In contrast, cruiser bikes are generally more affordable than their mountain bike counterparts. These bikes are often more straightforward in design and feature fewer high-performance components, leading to a more budget-friendly price range. While high-end cruiser bikes are available, many entry-level options offer excellent value for money. Whether on a tight budget or looking for a cost-effective leisure bike, cruiser bikes provide an accessible and affordable option.
Maintenance
Mountain Bike
Due to their complex design and off-road usage, mountain bikes generally require more maintenance than cruiser bikes. The rugged terrains, dirt, and debris encountered during off-road rides can take a toll on the bike's components and drivetrain. Regular maintenance tasks for mountain bikes include cleaning, lubricating the chain, checking tire pressure, inspecting brake pads, and adjusting the suspension system. Additionally, more advanced technical skills may be required for tasks like adjusting gears, bleeding hydraulic brakes, or servicing the suspension.
Cruiser Bike
Cruiser bikes, known for their simplicity and durability, require less maintenance than mountain bikes. With fewer complex components and a focus on casual riding, basic maintenance tasks like cleaning, lubricating the chain, and checking tire pressure are usually sufficient. The straightforward design and fewer technical parts make maintenance tasks more accessible and beginner-friendly.
Conclusion
In conclusion, choosing between a mountain bike and a cruiser bike depends on individual preferences and riding requirements. Mountain bikes excel in tackling rugged terrains, offering thrill-seekers the opportunity to conquer challenging off-road trails.
They prioritize performance, maneuverability, and shock absorption, ensuring an exhilarating and adventurous riding experience. On the other hand, cruiser bikes are perfect for a more relaxed and laid-back riding style. They provide exceptional comfort, stability, and a smooth ride, making them ideal for leisurely rides along flat terrains.
Consider factors such as the type of terrain you intend to ride on, your riding style, your desired comfort level, and health and fitness goals when making your decision.
Additionally, consider speed, efficiency, maneuverability, suspension requirements, cost, and maintenance needs. Understanding the unique features and benefits of mountain and cruiser bikes will help you choose the perfect bike that suits your needs and enhances your cycling experience. Happy riding!